There is a great legacy of freedom in the United States of America. In various wars through the centuries, Americans have been called upon to defend that freedom. One such war was the Korean War, often considered a forgotten war. But it was very real and very personal to members of my family: My wife's stepfather, the late Lt. Col. Rufus Ross, fought in that war and served with dignity, like all those who served.
Many came home. Many did not.
Many are familiar with the fact that the Civil War was America's "bloodiest war," with the most American casualties to date. What many do not know is that America, since 1775, has lost 1.3 million men and women who have sacrificed their lives in a fight for freedom, according to Statista. And that's a conservative number.
I am so grateful for those in the Greatest Generation who fought in World War II and the Korean War, the baby boomers who served in Vietnam, those in Generation X who fought in the First Gulf War, and the millennials and members of Gen Z who have courageously committed their lives to defending our freedoms and fighting terror around the world.
As many know firsthand, war is hell and we must never forget those who have sacrificed their lives for the sake of freedom.
When I consider all that these men and women have given for the sake of their country and their fellow Americans, I am struck by the glaring inadequacy of a single day to commemorate these heroes.
To those of you who have family members and friends who have laid down their lives in service to our country, we honor you and your loved ones. On Memorial Day and every day, may we remember the steep price that has been paid for the preservation of freedom.
I believe the first thing we must do today is to get on our knees in prayer.
Let us begin by thanking God for the wonderful, incredible blessing of liberty. The very first amendment of our Constitution tells us that there is to be no state religion, but there has to be no restriction for the free right and the exercise of religion. This nation was founded upon the principles of the Bible and rooted in the love of God and the love of mankind.
Our nation has been preserved only by the grace and mercy of God.
Related: 'This Is a Time When Our Light Can Shine the Brightest'
Next, let us thank Him for those who have lost their lives on distant battlefields and at home defending our nation. Freedom is never free. Thank Him that we live in a nation founded on biblical principles and defended by countless men and women through the centuries who love the Lord their God.
Freedom is never cheap. Men, women, boys and girls have shed their blood to pay the price of freedom, whether they were soldiers on distant battlefields or living right here within our nation.
Lastly, let us pray that God will comfort those who mourn. Pray that God would use you to bless them and honor their sacrifices and take the opportunities He gives you. Continue living out your freedom and your faith, never forgetting what it has cost others.
Share your thoughts on this story and other stories on Christian News Journal's Facebook page here.
For more news and stories of the day from Christian News Journal, click here.
---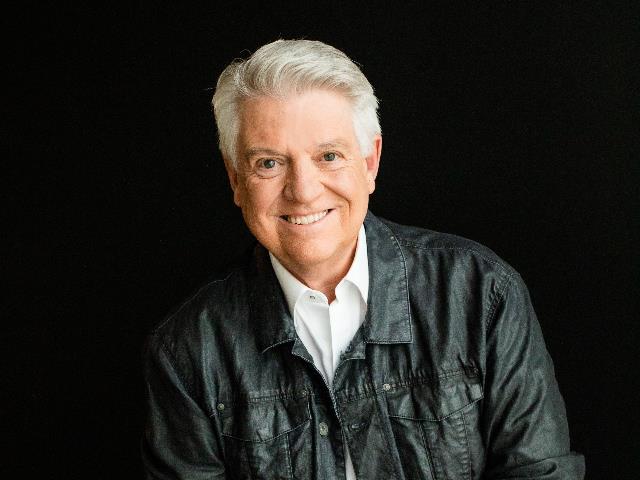 Dr. Jack Graham is the pastor of Prestonwood Baptist Church in Texas, one of the largest and fastest-growing churches in America. He is also a noted author, and his PowerPoint Ministries broadcasts are available in 92 countries and heard daily in more than 740 cities. Follow him @jackngraham.