Texas Attorney General Ken Paxton announced that a federal judge in Texas blocked a federal mask and vaccine mandated by the Joe Biden's administration for the Head Start program. January 31 was the deadline set by the president and the mandate was signed November 30, requiring all Head Start staff and students to start wearing masks outdoors and indoors.
"Texas just beat Biden again," said Gov. Greg Abbot, posting on Twitter about Friday's ruling. "The Court wrote: 'It is undisputed that an agency cannot act without Congressional authorization'," Abbott added. "That would apply to all of Biden's orders."
He was not alone:
Texas Attorney General Ken Paxton said that Biden is barred from using the Head Start Program to force vaccines and masks in Texas—both of which "this Admin embarrassingly admitted don't stop Covid anyway…"
The ruling is preliminary and expected to go to federal court, according to published reports.
Read the Court's Ruling: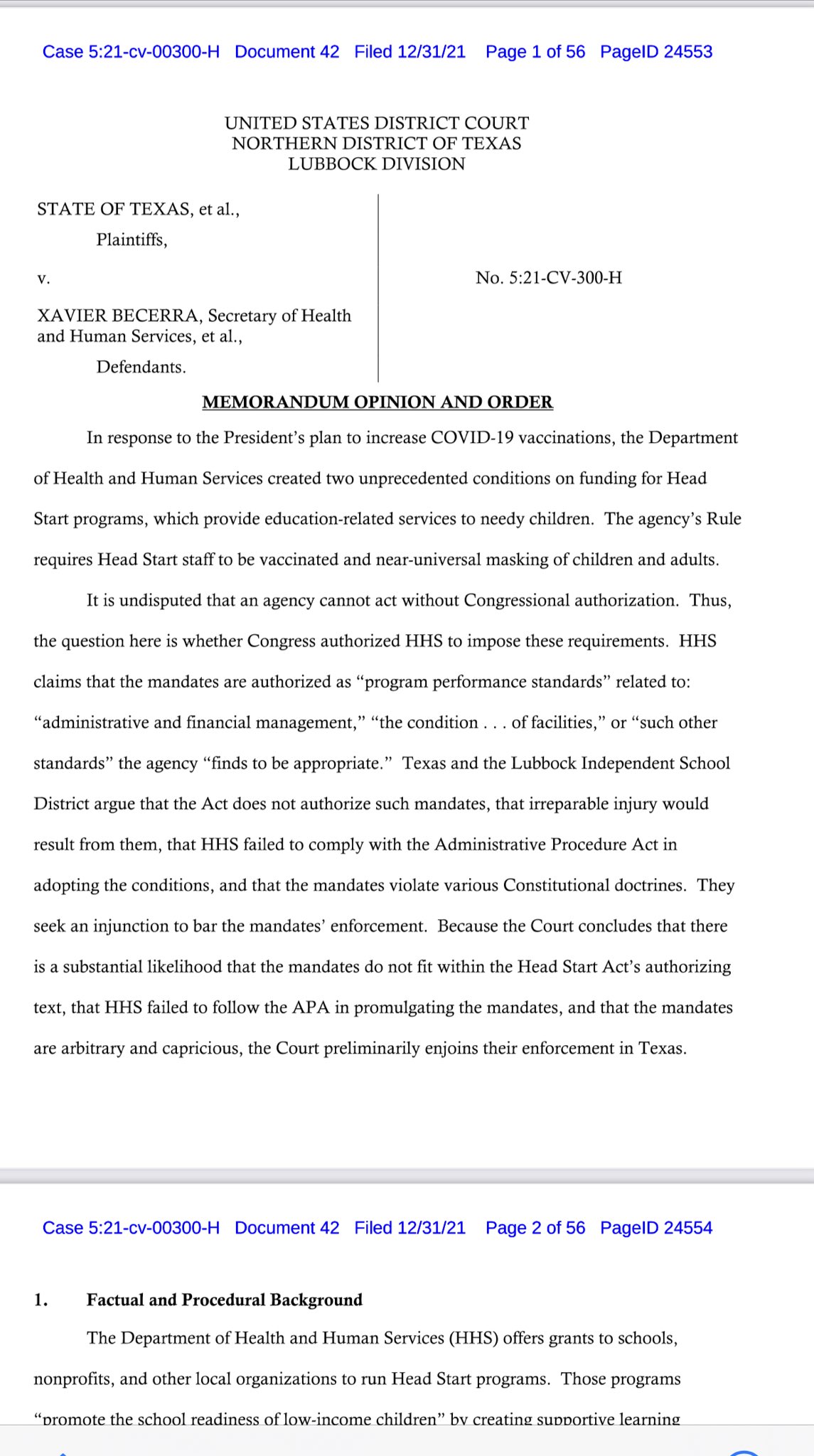 Head Start and Early Head Start programs are administered by the Office of Head Start (OHS), within the Administration for Children and Families, U.S. Department of Health and Human Services.
The office grant funding to 1,600 public and private nonprofit and for-profit agencies that provide Head Start services in local communities. Head Start and Early Head Start grantees provide services to over a million children every year.
Share your thoughts on this story and other news stories on Christian News Journal's Facebook page here.
For more news and stories of the day from Christian News Journal, click here.
-CNJ Staff