Senior White House counselor Kellyanne Conway stated Sunday she's resigning from her post at the end of the month to spend more time with her family.
"This is completely my choice and my voice. In time, I will announce future plans," says Conway. "For now, and for my beloved children, it will be less drama, more mama."
Her husband, George, an attorney who denounced Trump after the 2016 campaign, became a member of the Lincoln Project, an outside group of Republicans dedicated to defeating Trump–will be departing from @ProjectLincoln to devote "more time to family matters" as well.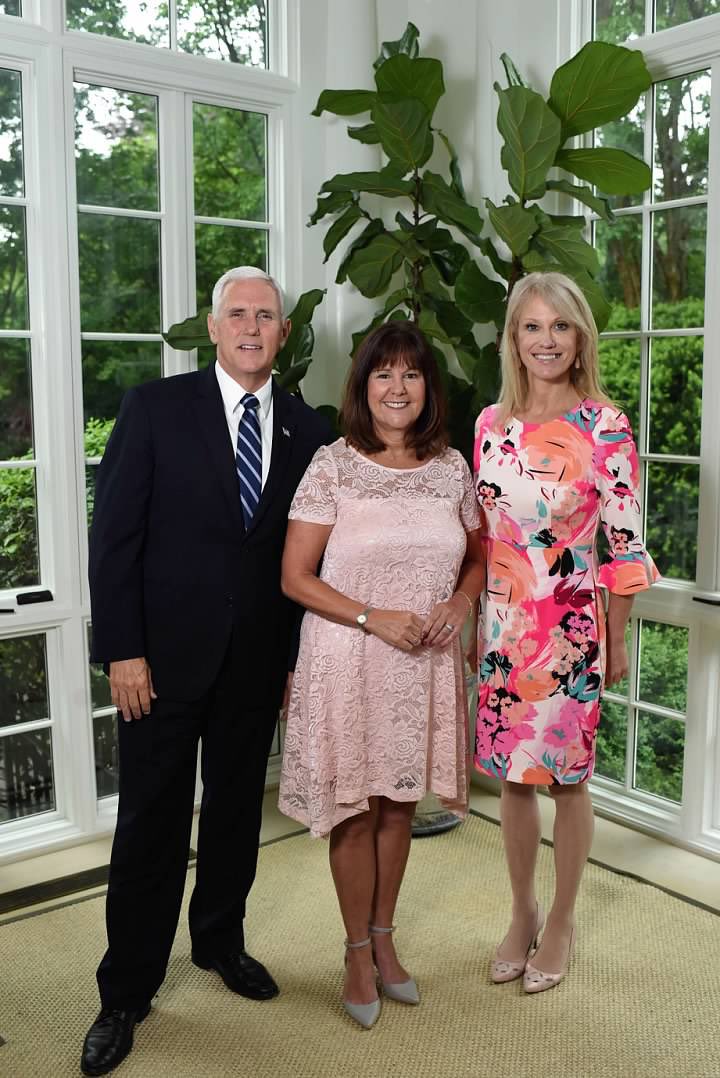 "We disagree about plenty but we are united on what matters most: the kids," says Conway about her husband. "Our four children are teens and 'tweens starting a new academic year, in middle school and high school, remotely from home for at least a few months. As millions of parents nationwide know, kids 'doing school from home' requires a level of attention and vigilance that is as unusual as these times."
She adds public service can be meaningful and is consequential, despite differences.
"For all of its political differences and cultural cleavages, this is a beautiful country filled with amazing people. The promise of America belongs to us all."
Conway is the first woman to have run a successful U.S. presidential campaign. She also held positions as campaign manager and strategist in the Republican Party and was formerly president and CEO of The Polling Company / WomanTrend.
–Corine Gatti Santillo