Curt Cizek served as a chaplain at Lackland Air Force Base in San Antonio, Texas, in 2013. What happened during his time there would alter his military career and life forever.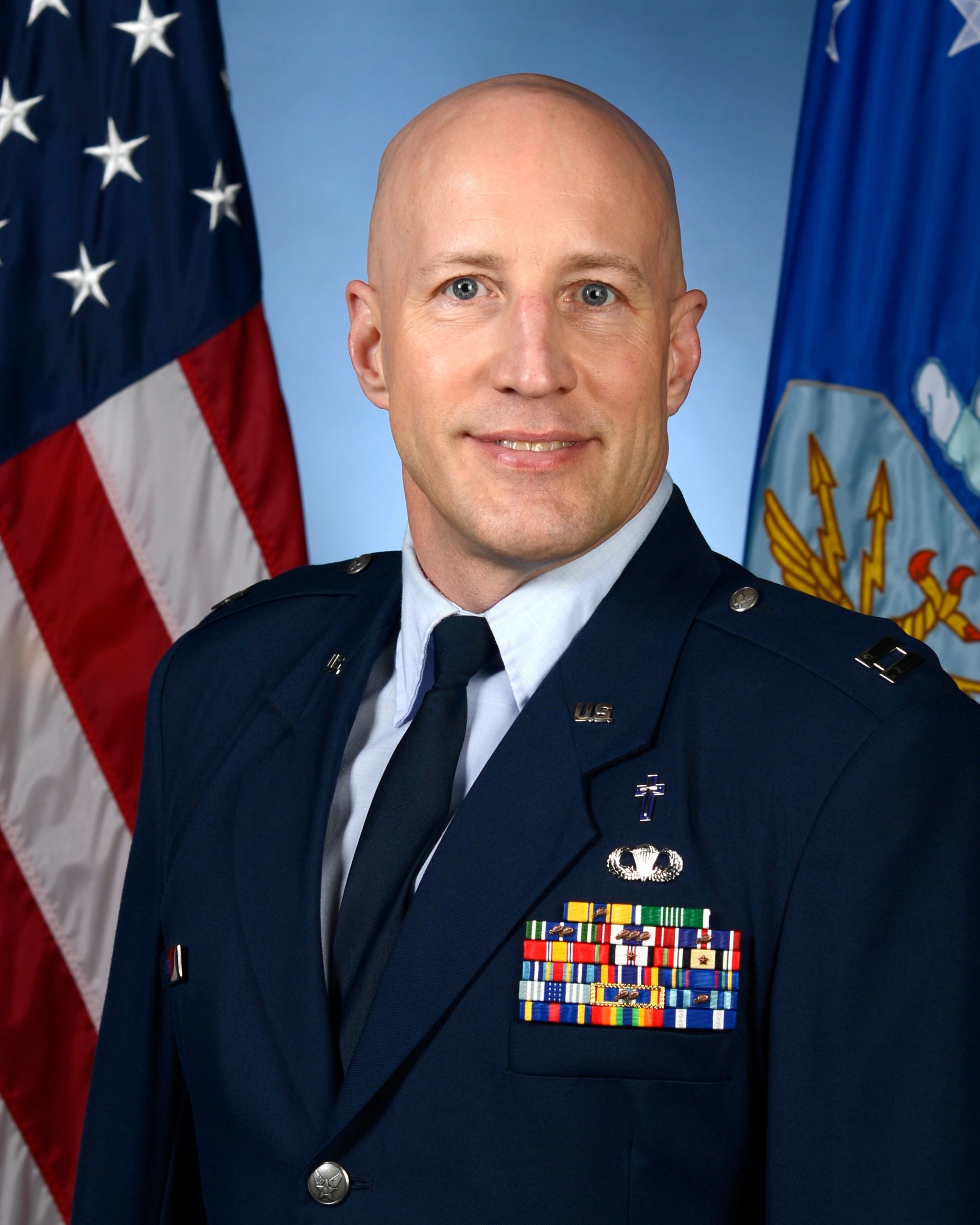 The former Army Infantry officer preached a sermon against sexual sin per his Christian beliefs, including not having sex with somebody you're not married to and urged attendees to refrain.
However, feedback about the sermon was less than favorable — including a lesbian trainee's submitting a grievance, according to Cizek. The backlash sequentially was the end of 28 years of military service.
Following the complaints, Cizek, surprisingly received reduced fitness scores, was passed over for promotion twice for major, and was eventually dismissed from the service. Like many suffering from discrimination for their faith, Cizek reached for assistance. The former Air Force chaplain filed an Inspector General complaint, a Congressional complaint, a Reprisal Inspector General complaint, and a complaint to the Board for the Correction of Military Records (BCMR).
He was on his own.
"I had exhausted all of my administrative remedies even though the handling of my case was botched," said Cizek.
"Areas of my case were not investigated and witnesses were not interviewed. My options were to take my case to federal court, spending the next two-three years and expending $200,000 or, with President Donald Trump in the White House, I could pursue a political solution. I opted to do the latter."
The system failed its own
The military has all kinds of administrative remedies to handle situations, so Cizek thought.
"I figured that those systems would take my case seriously. Obviously, they did not. Part of the problem was that there were strong forces in the previous administration and in the Pentagon that first, buried my case, and second, used their positions to undermine the proper handling of my case."
This included two former four-star generals (General Edward Rice and General Robin Rand), two former two-star generals (Major General Leonard Patrick, Major General Robert LaBrutta), two current two-star generals (Major General Mark Camerer, Chaplain Schaick) and high-ranking chaplains.
Cizek looked to Senators Lindsey Graham and Tim Scott to ask President Trump to intervene on his behalf.
"Neither of them has been willing to lift a finger. Representative Tom Rice's office has been very helpful and supportive in trying to get my case before the president. Since my senators were unwilling to help, I decided to write to the White House directly. Marc Short, the Chief of Staff for Vice President Pence, responded to my request for assistance by sending my case to the Secretary of Defense (SECDEF) who sent it to the Secretary of the Air Force (SECAF) and it ended up in the Director of Staff's office. I received a form letter from the Legislative Liaison, stating that the BCMR had ruled and that they couldn't do anything unless I have more evidence."
On Aug. 13, Cizek received a phone call from Colonel William Vaughn, the Senior Military Assistant to Headquarters Air Force Director of Staff.
"Colonel Vaughn reviewed my information and declared that my case 'is the most egregious case of injustice' that he has witnessed in his years of working as a legislative liaison. He said, 'You are so close to getting your case handled.
In reviewing the information, Colonel Vaughn identified a problem.
"One of the major antagonists in my case is the current Chief of Chaplains, Chaplain, Major General Steve Schaick. Chaplain Schaick was my Command Chaplain when I was working in Basic Training. He knew that I had been removed from working in Basic Training because of the sermon that I preached but did not intervene on my behalf."
As of Oct. 1, the Air Force reopened the case.
Personally, Cizek and his family lost over $1 million in retirement wages and health benefits. His wife has health issues, which makes her unable to work. "I spend upwards of $20,000 per year in medical bills trying to keep her well. Even though I have been employed over the last four years after I was involuntarily separated from the Air Force, not having full medical benefits has caused us financial hardship," he said.
"When I was commissioned as an officer in the military, I swore, 'To support and defend the United States Constitution against all enemies foreign and domestic.' That's what I'm doing. I just didn't figure that domestic enemies of the Constitution would be people in my own ranks, my superiors and members of my Chaplain Corps. Guess what? If they did it to me, then they will do it to someone else. They need to be held accountable for their illegal actions."
The First Amendment to the U.S. Constitution protects freedom of speech, religion and the press — unless people disagree with you.
"Jesus was ridiculed, mocked, beaten, tortured and crucified not just because of our sins but because of bigotry and intolerance. That's the real intolerance: people keeping the truth from being shared. He advised don't give up the fight. Sometimes, through our persecution, God gives us the opportunity to speak the truth on His behalf."
Cizek asked readers to continue to contact the White House through their website (www.whitehouse.gov) and go to their contact page, requesting that the President Trump restore him back to Active Duty.
Finally, this story is not over and is one we should not forget. Our freedoms are on the line; the Christian faith is under fire. If we don't stand for truth, who will?
-Corine Gatti-Santillo