He's a father and a grandfather who left Cuba to live in freedom and dignity in the United States of America. And now, Republican Carlos Gimenez—who defeated incumbent Democrat Debbie Murcasel-Powell in Florida's fiercely contested 26th Congressional District race—will soon be occupying his office in Washington, D.C., as a newly elected representative to Congress.
One of his stated goals is to "make the country better," as he recently told The Miami Herald.
That's a very different cry, of course, from that of the Democratic "Squad" in Congress—led by Rep. Alexandria Ocasio-Cortez (D-N.Y.). The far-left group wants to "fundamentally change this country," Gimenez noted—and he has a problem with that.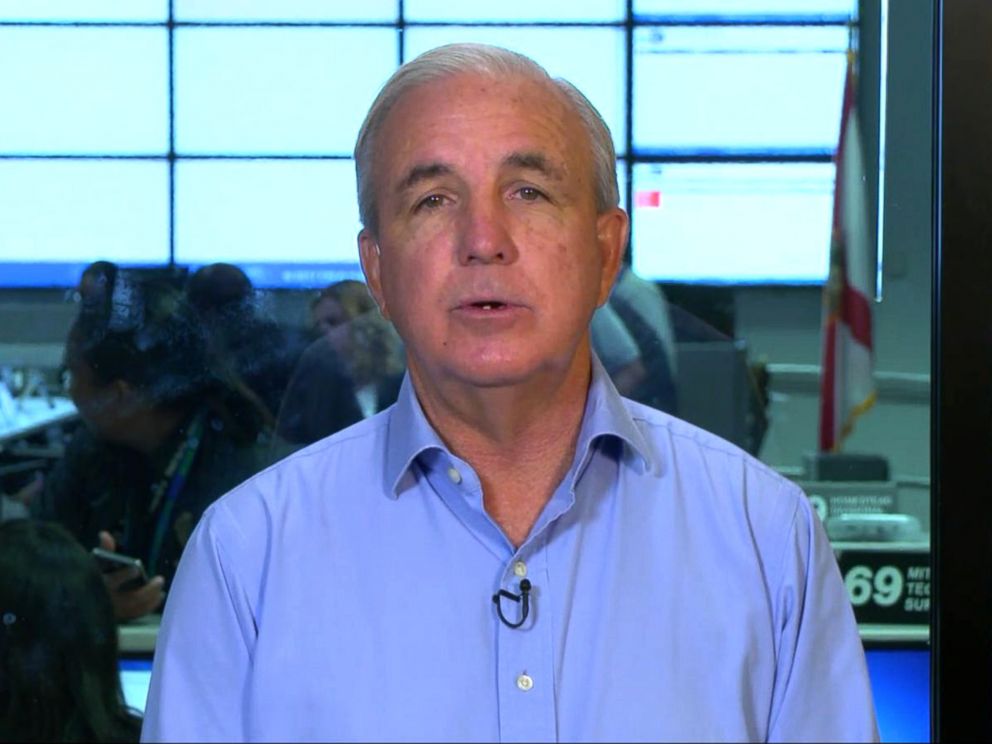 "One of the things that ginned me up to run was doing battle with [Ocasio-Cortez]," Gimenez also explained to The Herald. "I want to do battle with them. I want to fight them in the arena of ideas. I think their ideas and where they want to take this country is completely wrong. I'm not here to battle every Democrat. I am here to battle [The Squad]. I will do that with my last breath."
In that key effort, it's likely Gimenez will join with other freshman Republicans.
Gimenez, 66, was born in Havana. In 1960, when he was six years old, his family left Cuba to escape socialism. They immigrated here, to the U.S.—and his American dream began. He attended high school in Miami, earned a bachelor's degree in public administration from Barry University in Miami Shores, and became a firefighter for the City of Miami in 1975—ultimately becoming its fire chief in 1991 and serving in that capacity until 2000.
In 1993, he completed the program for senior executives in state and local government at Harvard's John F. Kennedy School of Government. In 2011, he was elected mayor of Miami Dade County in a special election and was reelected to the position twice, in 2012 and 2016.
"Mayor Gimenez has dedicated his life to his community and the people of Miami-Dade County as a firefighter, an administrator, and as an elected public servant," as his campaign website notes.
In his run for Congress this year, Gimenez was endorsed by President Donald Trump. He received contributions from American Principles PAC, Eye of the Tiger PAC, Prosperity PAC, Rep. Steve Scalise (R-La.), Victory and Freedom PAC, WinRed, and others, as noted by iVoterGuide, a resource for American voters during this year's election season.
Gimenez and his wife have three adult children and six grandchildren—so it's no wonder he describes himself as a "family man." In a recent tweet, Gimenez also wrote, "I promise to roll up my sleeves and work with my colleagues to bring solutions to our community."
"I think that I can bring my wealth of experience as a local political leader to Washington to help solve local problems at the federal level," he said as well in a recent interview with WLRN in Miami.
"My greatest priority is what I said in the campaign: restoring the economy. We have to restore the economy," he said. "We have to take a look and see what we can do with another stimulus package," he added, in reference to helping those individuals and businesses impacted by this year's coronavirus pandemic. Importantly, however, he noted that we "have to keep an eye on the size of that stimulus package, because, at the end, it's going to be our children and grandchildren who will have to pay the interest and pay back whatever amount of money we use for the stimulus."
The conservative Gimenez does not believe—unlike House Speaker Nancy Pelosi (D-CA) and other Democrats—that such stimulus packages should be used to bail out deficit-ridden cities, counties, and states, or for any other agendas. "Things that happened in the past, that have nothing to do with COVID-19—it would be very difficult for me to support something like that," said Gimenez.
During his campaign for Congress, Gimenez noted that his record included balancing Miami-Dade County's budget, implementing the largest tax cut in the county's history, and reducing his own salary by 50 percent as mayor. He also said he believed in "the free enterprise system that has made this country great. I will stand with President Trump," Gimenez also said, "to defend the American dream for future generations from extremists."
Maureen Mackey is a writer and editor in the New York City area.