This year, the National Day of Prayer marks seven decades of prayer for America.
The day has a beginning similar to that of the annual Thanksgiving holiday. In the New England colonies under British rule, traditional observances in late fall called for prayer and thanksgiving, while observances in the spring or summer called for prayer and fasting. But it was not until 1952 that Congress issued a joint resolution calling for the president to establish a formal National Day of Prayer. Title 36, Section 119 of U.S. code states, "The President shall issue each year a proclamation designating the first Thursday in May as a National Day of Prayer on which the people of the United States may turn to God in prayer and meditation at churches, groups, and as individuals."
At My Faith Votes, we desire all those who live in America to encounter God. We believe that as we humbly and diligently seek God through prayer, we will be changed and that this nation will be transformed.
Here are five specific ways we can pray for America today:
Pray for our centers of influence.
As Apostle Paul wrote to Timothy, his son in the faith, "First of all, then, I urge that petitions, prayers, intercessions and thanksgivings be made for everyone, for kings and all those who are in authority, so that we may lead a tranquil and quiet life in all godliness and dignity" (1 Timothy 2:1-2).
Those of us who follow Christ must commit to praying for our governing officials, members of the military, media, business leaders, celebrities, educational institutions, houses of worship and families. Our faith does not call us to agree with everyone, but it does call us to recognize the image of God in one other and to respect each other. Let us pray for wisdom, protection, truth, revival and healing over these core groups of influencers in America.
Pray for a culture that recognizes and values the sanctity of all life.
Scripture admonishes us to cherish all life and to speak up for all who are oppressed or cannot speak for themselves. As Christians, we not only value life in the womb, but we also value all life outside of it.
That said, abortion is a sad reality in our nation — more than 600,000 abortions were reported to the CDC in 2018. Our culture is trending towards one that sees unborn life as invaluable, unwanted or burdensome. Additionally, as of Sept. 30, 2019, more than 400,000 children, teenagers and young adults were in the foster care system.
We need to pray for women who are facing the decision between abortion or life for their unborn child. We need to pray for the men and women affected by abortion, that they would experience God's healing. We need to pray for God to open the eyes of those who perform abortions, that the veil of deception would be removed and their hearts would be softened to receive his truth.
Pray for uniting truth to overcome divisive lies.
At the heart of every division is a lie — about who we are, who God is and how we ought to live according to what he has revealed to us.We are all created in the image of God.
As "identity politics" seek to divide our nation even further, we should pray truth might overcome every falsehood in America today, from distortions in the media to the lies we accept in our daily lives about ourselves and about others. We should ask God for forgiveness and reconciliation where conflict and broken relationships exist. We who follow Christ should pray that God will help us recognize and graciously and respectfully correct these lies, for only the gospel secures peace and unites a fractured society.
Pray for those in the federal government making decisions on our behalf.
Apostle Paul reminds us, "Let everyone be subject to the governing authorities, for there is no authority except that which God has established. The authorities that exist have been established by God" (Romans 13:1).
Those who are in power in America are in their positions because God has allowed them to be. Knowing that they face difficult decisions every day, let us pray for our government leaders by name, that they would come to know Christ as they serve "we the people," seeking God's wisdom above their own.
Pray for love, life and liberty over our nation.
True liberty is found in Christ, not in a country.. Liberty is walking free from the pain of our own failures and the pain inflicted by those who have hurt us. Liberty is living as our Creator intended us to live. Liberty is the abundant life found in Christ.
We need to pray for God to pour out real love, life and liberty over our nation. We need to pray he will soften hard hearts and heal broken ones as we engage, encourage and equip the church to love and live as Christ did in a broken world. Popular trends and philosophies are shifting sand, but Christ came so that we can build our lives on solid rock — himself (Matthew 7:24-27).
Whether we face fluctuating economics, threats from abroad, unrest at home or other troubling circumstances, God is not unaware. Through prayer, we are able to access His wisdom, strength, protection and peace. He stands ready to respond when we humbly ask for divine intervention in the affairs of all humanity. On this National Day of Prayer, My Faith Votes has created a guide to get you started.
---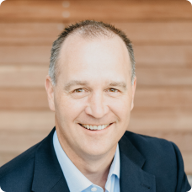 Jason Yates has over 25 years of proven leadership experience in strategy development, marketing, and product development from Fortune 100 companies. In 2015, his passion to see Christians act on their faith to make a difference in their communities and our nation led him to leave corporate America and assume the role of CEO of My Faith Votes at its inception.